Tile Makers
The people who make this tile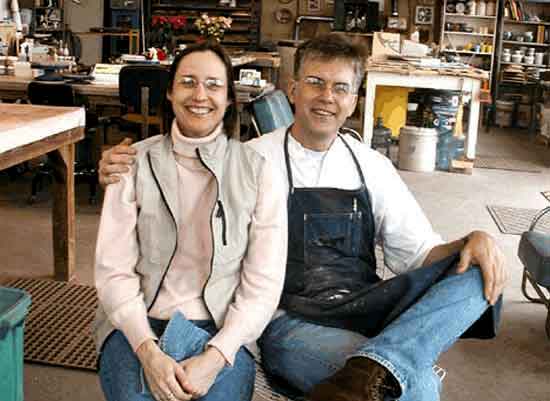 Welcome to Aloe Tile Works!
We live to tile and tile to live — and we say "Aloe" to you! 
Ed and Cornelia Gates began Aloe Tile Works in 1994. They share all studio responsibilities from design to final tile. 
Our work has been featured in several publications, including Peter King's Architectural Ceramics for the Studio Potter, and can be seen in places such as the Museum Without Walls, the South Texas Music Walk of Fame, schools, libraries, private homes, the Wilhelmi Holland Gallery and our own studio gallery.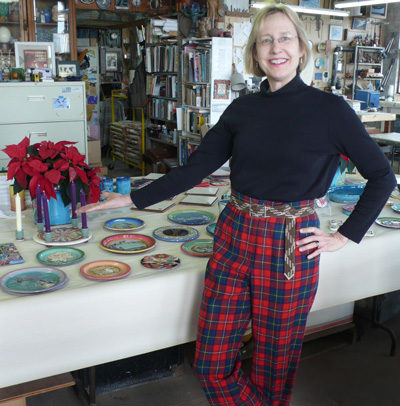 ED GATES was born in Reading, Pennsylvania and grew up in the Midwest. He holds a Bachelor of History and Arts from Grinnell College and a Bachelor of Fine Arts from the Kansas City Art Institute. Ed has been a recipent of the National Endowment for the Arts Federal Design Achievement Award for the Staples Street Station in Corpus Christi.
CORNELIA HENDERSON GATES was born in Uvalde, Texas and grew up in Corpus Christi. She holds a Bachelor of Science in Geology from the University of Texas and a JD from Tulane Law School. She has been published in Ceramics Monthly and The Journal of the American Art Pottery Association.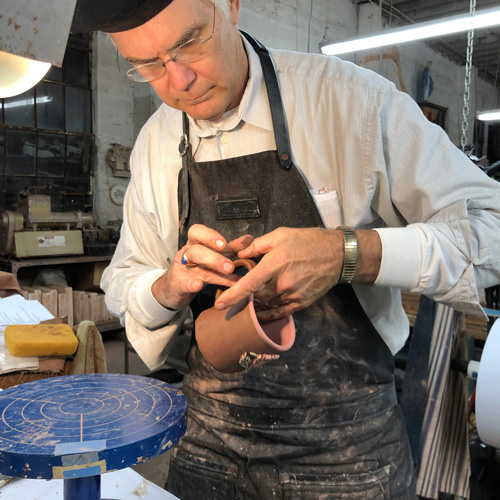 There are two artists working and creating with us at Aloe Tile Works: Clarissa Verdin and Natalie Gomez. We also frequently collaborate with other artists in Corpus Christi. And we are glad to share our studio space with feline friends Miss Loretta, June Carter Cash and Jimmy Martin.
We are located at
301 Kinney St.
Corpus Christi, Texas 78401
Phone: 361-888-8119
Email: [email protected]