Our studio and gallery
A virtual visit of Aloe Tile Works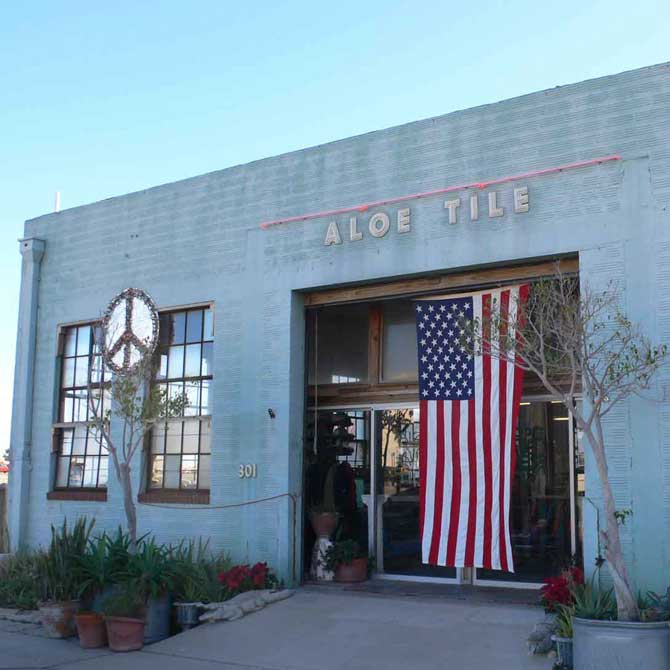 We're located in downtown Corpus Christi, Texas and we're also part of the Company We Keep. Our space has a small gallery as well as our working studio where we create and prepare the tile to share with you. We welcome all visitors, call us to make an appointment or just come by and ring the cowbell out front!
Is there Aloe Tile for sale?
Yes… we'd love for you to take our work home with you.
No… we don't sell anything online.
We have some of our work available for purchase here at Aloe Tile Works and some is also available at Wilhelmi/Holland Gallery at 300 S. Chaparral in Corpus Christi. Custom orders are only taken in person at our studio.
The work you see here was available when these photos were taken, therefore your favorite piece may not be available for purchase when you come in (remember, we do not sell anything online, only in person). We are always creating new work, some of which you may like even more! Or you can custom order something for us to make for you. Come visit and see!