Aloe Tile Works
CORPUS  CHRISTI, TEXAS 
Aloe To You
Aloe Tile Works is a ceramic art tile company, creating hand-made custom tile. We are family-owned and operated and have been making tile in Corpus Christi, Texas since 1993. 
We love what we do and we hope to share that with you.
Living with tile, indoors and out 
Storytelling through tile
Tile makes a house a home
Awards, gifts and celebrations
Something for every season
We believe in craftsmanship, artistry, and the quality of our product. We find our inspiration everywhere: in music, people, history, our gardens and even the ocean outside our front door. We blend classic ceramic style, traditional arts and crafts and contemporary design. We put ourselves in every tile we make and we want to help you find yourself in clay.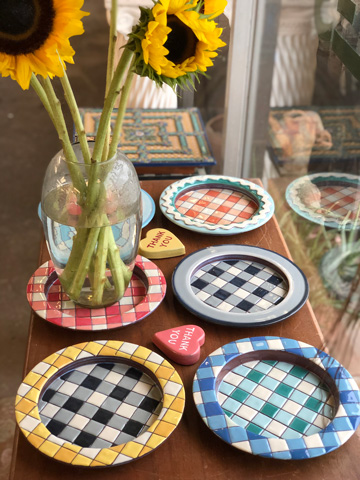 Got questions?
How we started and how it's going. Your questions answered.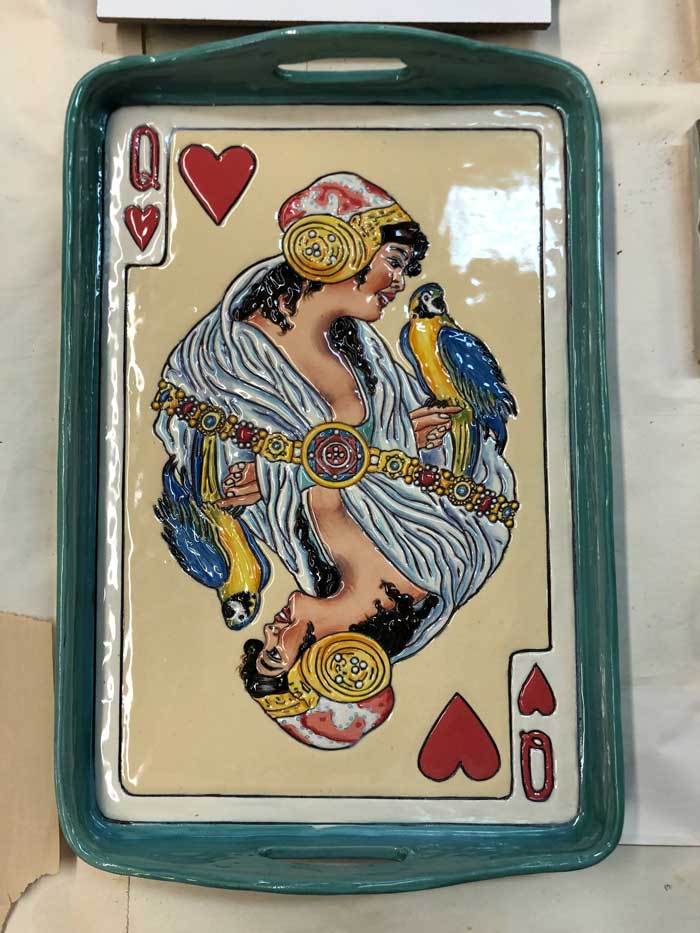 Our studio
Take a virtual look around at how we make tile every day.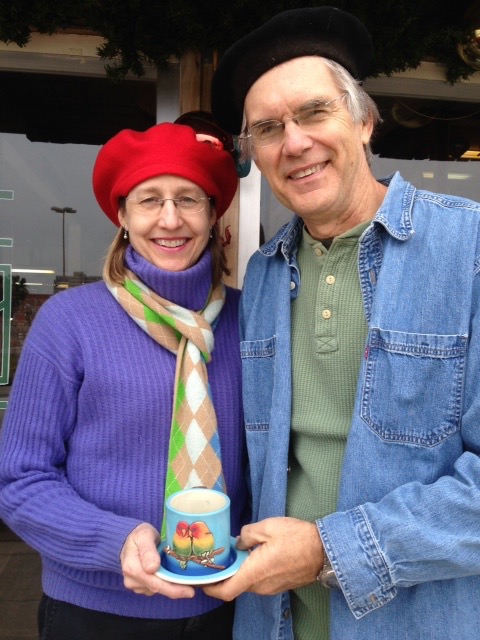 Tile makers
Meet the folks who make Aloe Tile Works buzz like a beehive.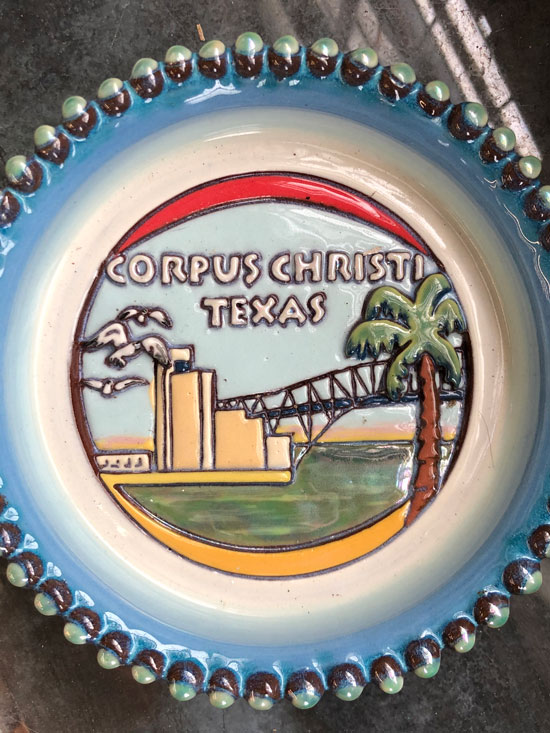 Contact us
Where we are and how to find our tile
How Inspiration Becomes Tile
From what we see in the world to final product, here's how clay goes from beauty in the world to finished tile we share with you.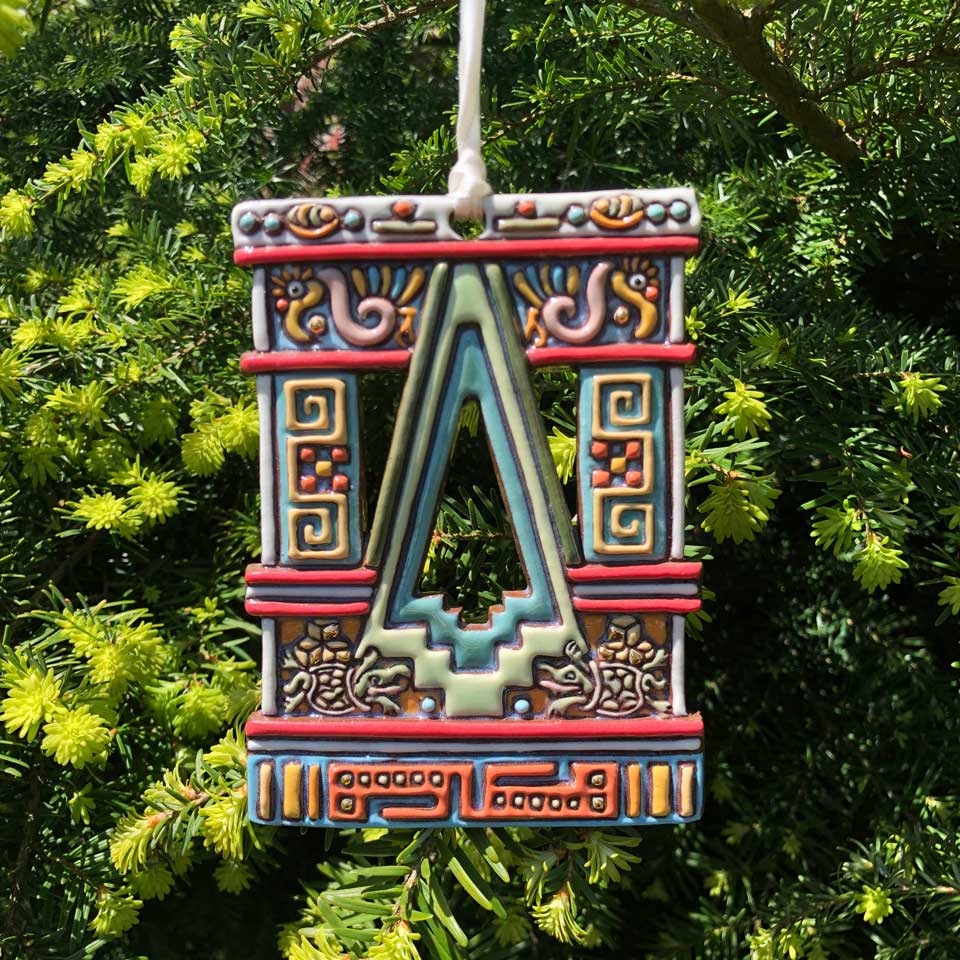 This limited edition (2016) ornament was inspired by a Mayan temple near Merida, Mexico. Cornelia created the design on paper and built a template to show size, color and layout. Ed then carved it into a clay master. From that master clay template, he made a plaster mold in reverse relief. The raw ornament tiles were made by using that mold, then allowed to dry to leather-like texture. Our artisans then hand-painted each tile in slip clay, following the template, which was then fired again with a clear glaze to create the final tile.
See if you can find the year hidden in the design. It's in each one of our annual ornaments! (Don't worry if you don't see it here … this was one of our harder ones!